My name is Grzegorz Kokoszkiewicz. I am a certified tax advisor (No. 11907) and I have over a dozen years of experience in advising Polish and foreign companies in obtaining financial support from public sources.
EDUCATION
I graduated from the Faculty of Journalism and Political Science at the University of Warsaw, as well as post-graduate studies in "Financial Accounting in the light of Polish and International Accounting Standards" at the Warsaw School of Economics and I have ACCA professional qualifications.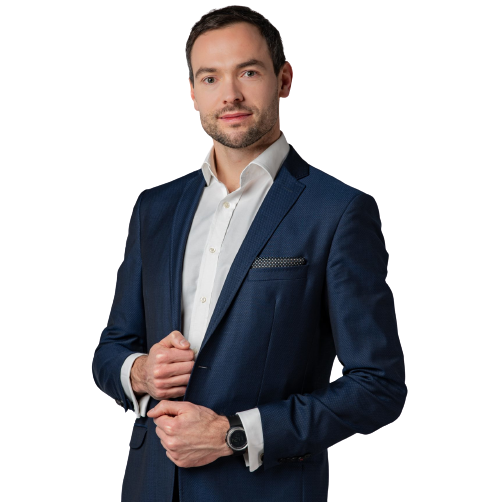 EXPERIENCE
I gained my professional experience, among others, as a manager in an international company EY providing tax advisory services and supporting clients in applying for public aid.
Before that I was a trainee in Brussels, then I worked in the Marshal's Office of the Mazowieckie Voivodeship and in the Ministry of Development, where I dealt with the EU Funds and state aid.
I specialise in applying for grants from EU Funds for investment projects and R&D and in implementation of R&D tax relief. I also assist investors in obtaining decisions on support within the Polish Investment Zone and advise on using tax exemptions in special economic zones.
I am also an author of publications and press articles on state aid.
AFTER WORK
I am first and foremost a dad to Staś and Alek. I like organising travel trips on my own. I have visited Nepal, India, the Philippines, Indonesia, Iran, Peru, Argentina and others. I try to show the world also to my sons. We have been to New Zealand, Australia, Oman and Sri Lanka together, meeting many interesting and friendly people and gaining incredible experiences along the way.
Find out what I can do for you.
Get in touch with me!